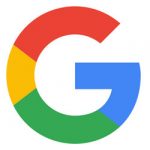 Google
Google Italia sta cercando un Associate Product Marketing Manager per la sede di Milano, assunzione immediata.
Minimum qualifications:
Bachelor's degree or equivalent practical experience.
Experience in tech marketing, brand management, strategy consulting, agency, or related fields.
Ability to speak and write in English and Italian fluently.
Preferred qualifications:
Understanding of Google's products and technology industry.
Ability to be analytical, with capacity for developing and understanding strategy.
Ability to think across disciplines, industries, cultures, and scenarios with a global mindset.
Innovation and creative problem-solving skills.
Developed technology, creativity, and leadership skills.
Developed written and verbal communication skills.
Whether you're on a consumer product (like Gmail, Search, Maps, Chrome, Android) or a business product (Google Ads, AdSense, Google Marketing Platform, Analytics), you take part in a complete marketing experience as you lead every facet of the product's journey. From determining positioning, naming, competitive analysis, feature prioritization and external communications, you help shape the representation of the product and help it grow a consumer base. This means you work with a cross-functional team across Sales, corporate communications, legal, webmasters, product development, engineering and more. In this role, you'll be involved with product marketing strategy from beginning to end.
As an Associate Product Marketing Manager (APMM), you will be part of the APMM Program, Google's global early-career program. As the start of your career in Marketing at Google, the APMM Program provides the skills you will need to become a successful digital Marketer. Benefits of the program include: Rigorous learning and development, two rotations (first is 18 months and second is 12 months in duration) to gain exposure to different products, Marketing functions, and/or global locations, extensive opportunities for networking across Marketing with APMM peers and alumni, and mentoring from leaders.
Know the user. Know the magic. Connect the two. At its core, marketing at Google starts with technology and ends with the user, bringing both together in unconventional ways. Our job is to demonstrate how Google's products solve the world's problems–from the everyday to the epic, from the mundane to the monumental. And we approach marketing in a way that only Google can–changing the game, redefining the medium, making the user the priority, and ultimately, letting the technology speak for itself.
Define and execute go-to-market strategies and organizational coordination for new feature launches.
Develop messaging, collateral, events, and business strategies aimed at acquiring advertisers and publishers, increasing our engagement with them and measuring the efficacy of such programs.
Use quantitative methods, models, and research to help Google better understand consumer and advertiser behavior to provide important feedback back into the product and strategic development cycle.
Determine return on investment (ROI) for projects. (google.it)