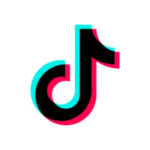 TikTok
is the leading destination for short-form mobile video. Our mission is to inspire creativity and bring joy. TikTok has global offices including Los Angeles, New York, London, Paris, Berlin, Dubai, Singapore, Jakarta, Seoul and Tokyo.
Why Join Us At TikTok, our people are humble, intelligent, compassionate and creative. We create to inspire – for you, for us, and for more than 1 billion users on our platform. We lead with curiosity and aim for the highest, never shying away from taking calculated risks and embracing ambiguity as it comes. Here, the opportunities are limitless for those who dare to pursue bold ideas that exist just beyond the boundary of possibility. Join us and make impact happen with a career at TikTok.
The Client Solutions team are responsible for campaign execution and success, working closely with the Brand Partnerships team to deliver a first-class service to clients. Working with the top agencies and brands across Europe to educate and inform about the exciting evolution of TikTok.
Responsibilities
– Drive education on product, company updates and share company best practices as relevant to client or agencies' business – Work and collaborate with a diverse group of internal cross functional teams, support the team to identify, create, and implement creative ad solutions grounded on achieving measurable business results for client partners – Aid the team in educating clients and agencies on product solutions and best practices, and ultimately helping to grow existing business, helping the team manage relationships with key clients and agency partners (media, creative, marketing partners) – Keep accurate record of all pending and active campaign plans, assist to maintain campaign schedule and availability of ad placements – Work with the product and campaign execution team to ensure ad specifications and rates are accurate as well as being responsible for the reporting of and optimisation of campaigns
Qualifications
– Performance experience is a must have – Experience working with Ecommerce brands – Experience managing campaigns across digital platforms and ad tech product – Deep understanding of digital landscape and a passion for social media – Detail oriented, with exceptional organisational skills – Previous experience working across multi markets preferred but not necessary – Excellent verbal and written Italian and English communication skills – Self-starter, fast learner with a start-up spirit TikTok is committed to creating an inclusive space where employees are valued for their skills, experiences, and unique perspectives.
Our platform connects people from across the globe and so does our workplace. At TikTok, our mission is to inspire creativity and bring joy. To achieve that goal, we are committed to celebrating our diverse voices and to creating an environment that reflects the many communities we reach. We are passionate about this and hope you are too.
tiktok.it