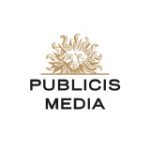 Sito web Publicis
Per la Sede di Milano Publicis assume un Content Analyst Senior.
Publicis Media is part of Publicis Groupe, the world's third largest communications group.
What can we do as Publicis Groupe?
Known for its world-renowned creativity, best in class technology, digital and consulting expertise, Publicis Groupe is the only one in the industry able to best accompany its clients in their digital business transformation journey – anywhere in the world.
And what makes us unique?
As a Connecting Company, Publicis Groupe is able to deliver as the Power of One – driven by a common purpose, a powerful spirit, shared behaviors, great character and a relentless focus on clients.
About Publicis Media
Yes, we know … Choosing a single brand inside a big Group is sometimes complex. Why not support them all? Choose Publicis Media and your specialization: content, data, digital, commerce and many others and immerse yourself in the projects of our ambitious clients! Like you, over 23,000 curious people around the world. Read more about us here.
Job Description
Your to-do list is:
DEVELOPMENT AND MANAGEMENT OF ANALYSIS PROJECTS: Development of analysis initiatives in relation to content marketing, from conception to execution, ensuring consistency with the strategy, objectives and related KPIs; Support for the development of new consulting services and products.
DESIGN OF REPORTING AND CONTENT STRATEGIES: Design and management of network listening projects, social analytics and content strategies; Support of internal project management processes and tools.
Interested? Keep reading…
Publicis Media is looking for a Content Analyst Senior for its Milan offices.
You'll be involved in the Capability Content and you'll support the Team and report directly to the Content Director.
Qualifications
If in your past experience:
Fluent knowledge of English;
High knowledge of the office suite: must have development of Powerpoint presentations and data analysis using excel;
Use of research, social and web analysis tools (eg. Brandwatch, Socialbakers, Similarweb, etc.);
Strong aptitude for reading data, quantitative approach for creating insights.
If you are:
Accurate and responsible;
Curious and with an entrepreneurial spirit;
Confident in the relationship and collaboration with the internal and external team and with the customer;
Pro-active and with interest in scouting new methodologies and new approaches;
Good in Resource Management: Motivation and Time Management.
send us your application!
This opportunity does not provide relocation support.
Additional Information
We'll take care of our talent and their wellbeing:
Future of Work: flexible hours and smartworking
Corporate benefit: a platform dedicated to our people full of offers and sales
Learning&Development: a tailored learning path, always on! (internal e-learning platform, official certifications – Google, Facebook and more, soft skills training)
Corporate Wellness: free access to online training classes for your physical and psychological wellbeing
Did you know that our motto is Viva la difference?
With or without D.Lgs. 198/2006, we can't wait to meet you and welcome you, whoever you are!
Find more about Publicis Groupe Italy and our values on the official IG page here.