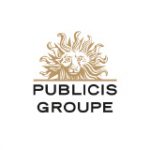 Publicis Groupe assume un Digital Consultant a tempo pieno per la Sede di Milano.
We are the ROI Agency. We blend data, technology and brilliant specialists to scout out new opportunities, solve complex challenges and grow our clients' businesses. Zenith is part of Publicis Media, one of four solution hubs within Publicis Groupe, and has offices within Publicis One. We have over 6000 brilliants specialists across 95 markets. We are experts in communications & media planning, content, performance marketing, value optimisation and data & analytics. Zenith works with some of the world's leading brands.
Job Description
We are looking for a digital planner who will be responsible for:
Developing digital plans and optimizing campaigns.
Building productive working relationships with internal teams, media owners and technology partners
Being constantly appraised of technology developments in tracking and
targeting in order to deliver the most innovative and accountable
strategies possible
Managing data provision from tagging to
reporting and analysis liaising with client, publishers and internal
teams (ex.: Trafficking, Finance)
With Digital Leader and senior members of the team, strategy and presentations to clients
Qualifications
Experience: +3 year working in digital planning.
Language: High level of English (B2 minimum)
Communication and interpersonal skills
Analytical skills
→ Vuoi di più? Iscriviti al Canale Telegram di Posizioni Aperte!
Altre Offerte di Lavoro