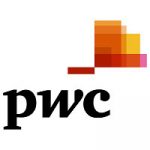 PwC
Vuoi essere al centro di prospettive di crescita uniche? Entra nella practice Technology Consulting di PwC e diventa:
Junior Data & Analytics Consultant
Your Perspectives
Prenderai parte a diversi progetti di trasformazione del business dei principali players in ambito Automotive & Industrial Manufacturing, Consumer Markets, Energy & Utilities, Telco & Media attraverso l'efficientamento e la reingegnerizzazione dei processi interni.attraverso l'efficientamento e la reingegnerizzazione dei processi interni.
Grazie all'accesso alle vaste competenze del nostro network internazionale, potrai dare spazio alle tue idee e fornire il contributo innovativo che hai sempre desiderato.
Sarai coinvolto in progetti di consulenza e maturerai esperienza su tematiche di Data Warehouse, Data Governance, Big Data, Business Intelligence e Data Science.
Aiuterai i nostri clienti ad esplorare nuove opportunità di business principalmente occupandoti di:
● costruzione di architetture Big Data, implementazione di soluzioni di Data Warehouse, analisi dei dati e rappresentazione degli stessi, attraverso l'utilizzo di tool dedicati;
● studio delle normative e delle tecnologie abilitanti in ambito Data Protection;
● valutazione delle strutture organizzative di presidio e gestione dei dati nelle organizzazioni;
● governo dell'architettura dati del sistema informativo;
● definizione di processi di governo dei sistemi informativi;
● per la posizione di Data Scientist sarai coinvolto sia nella progettazione che nello sviluppo di Decision Support System basati su engine di Machine Learning, Deep Learning e Reinforcement Learning.
Your unique strengths
● Hai conseguito o stai conseguendo una laurea magistrale in ambito economico-statistico, ingegneristico e informatico
● Parli e scrivi in inglese fluentemente
● Sei in grado di trovare soluzioni funzionali e innovative a progetti complessi
● Hai una forte passione per il mondo IT e gli strumenti tecnologici non hanno segreti per te
● Sai lavorare per obiettivi e metterti in gioco con passione
● Sei un team worker e hai buone capacità relazionali e comunicative
● Hai sempre la valigia pronta anche per un viaggio di lavoro e sei motivato
all'attività di consulenza
Se hai queste caratteristiche, PwC Consulting composta da oltre 2.000 professionisti è il posto giusto per te. Unisciti alla nostra squadra!
Ti sentirai subito a casa ed avrai l'opportunità di fare la differenza contribuendo alla crescita della practice Technology!
Education (if blank, degree and/or field of study not specified)
Degrees/Field of Study required: Master Degree – Computer and Information Science
Degrees/Field of Study preferred:
Certifications (if blank, certifications not specified)
Desired Languages (If blank, desired languages not specified)
English
Travel Requirements
Not Specified
Available for Work Visa Sponsorship?
No
Government Clearance Required?
No