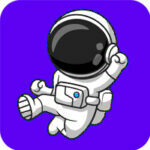 Nova Labs
Nova Labs is the founding team behind the Helium Network, the world's fastest-growing decentralized wireless network, now live in over 74,000+ cities and 182 countries.
Nova Labs was founded in 2013 by Napster Founder Shawn Fanning, Amir Haleem, and Sean Carey, with a mission to make it easier to build connected devices. The company has raised equity funding from some of the most prominent Venture Capital (VC) firms in the world including GV (formerly Google Ventures), Khosla Ventures, FirstMark Capital, Marc Benioff, MunichRe and others.
We are looking for an experienced and creative UI/UX Designer to join the expanding Nova Labs team. Nova Labs is seeking to change the world of connectivity with a highly disruptive model growing at a fast pace.
In this role, you will:
Gather user requirements, design graphic elements, navigate components, and create seamless, enjoyable experiences for our users. 

Gather and evaluate user requirements in collaboration with product managers and engineers

Illustrate design ideas using storyboards, process flows and sitemaps

Design graphic user interface elements, like menus, tabs and widgets, and more

Build page navigation buttons and search fields

Develop UI mockups and prototypes that clearly illustrate how sites/apps function and look like

Create original graphic designs (e.g. images, sketches and tables)

Prepare and present rough drafts to internal teams and key stakeholders

Identify and troubleshoot UX problems (e.g. responsiveness)

Conduct layout adjustments based on user feedback

Adhere to style standards on fonts, colors and images
Required Skills:
Proven work experience as a UI/UX Designer or similar role

Portfolio of design projects

Knowledge of wireframe tools (e.g. Wireframe.cc and InVision)

Up-to-date knowledge of design software like Figma, Sketch etc.

Team spirit; strong communication skills to collaborate with various stakeholders

Excellent time-management skills

Preferred experience within decentralized technologies/blockchain/crypto

Preferred experience with HMTL/CSS/JS
Compensation:
Total compensation structure at Nova Labs is base salary + private equity + perks/benefits

The salary pay scale for the target experience and target skill set for this role is $123k – $176k
Benefits:
We are a remote-first company

100% company-paid health insurance premiums (medical, dental, and vision) for you and your dependents

Unlimited paid vacation and paid company holidays

Vacation stipend

Monthly wellness/gym stipend

Annual hardware stipend

401K plan
Source ⇲
Dribbble / Jobs