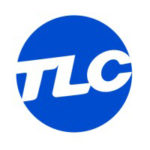 TLC Marketing (The Original Rewards Company) offre uno Stage a Milano per un Project Manager.
We have an extraordinary team of people here at TLC Marketing Worldwide and we are looking for like-minded, energetic and passionate people to join us.
At TLC you'll have amazing opportunities to build a thriving career, working with outstanding brands and people with incredible opportunities to learn, develop and grow.
We are currently looking for internship (6 months) to join our Project Management team based in Milan.
This Digital Account Manager role will be focussing on Loyalty Marketing Campaigns, so experience in this area is a must!
• Help the account managers to ensure delivery against all targets set
• Participate to the project management of the production and development of campaigns from brief to fulfilment
• Have a contact with external suppliers in order to receive quotes related to POS and digital materials
• Be in touch with the internal teams, together with the accounts managers, in order to brief and supervise their tasks in line with the timings of the development and implementation of the campaign
• Prepare internal briefs
• Produce timing schedules for internal and external parties and ensure they are followed or adjusted where necessary
• Identify key learning's and share with colleagues
• Marketing/Digital degree
• 6 months (or 1 year) in similar experience and/or role
• Proactivity and problem solving
• Motivation to work in a multinational context