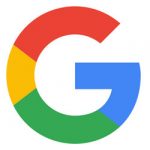 Google Italia assume un Senior Analyst per la sede di Roma.
Minimum qualifications:
Bachelor's degree or equivalent practical experience.
Experience in government or public policy.
Experience planning and/or executing events.
Ability to speak and write in English, Italian, and Spanish fluently.
Preferred qualifications:
Ability to identify opportunities and areas for improvement, and to operate in a fast-paced environment.
Ability to grow in a fast paced environment, and strategic and analytical skills.
Excellent written and verbal communication skills, with the ability to condense complex written materials into concise talking points.
Excellent leadership skills, with the ability to collaborate with multiple teams concurrently.
We have teams embedded in each of the major ads business areas as well as global teams that work across the business areas. Along with the team, you will provide business critical insights using analytics, ensuring cross-functional alignment of goals, execution, and help teams drive strategic partnerships and new initiatives forward. You will focus on aligning the company priorities with effective day-to-day operations, and help evolve early stage ideas into future-growth initiatives. As the Strategic Outreach and Engagement Senior Analyst, you will collaborate with the Government Affairs and Public Policy (GAPP) team in implementing local engagement programs in Southern Europe.
Google takes its responsibilities seriously, including engaging with government and other stakeholders on important public policy challenges. The Government Affairs and Public Policy (GAPP) team leads the company's engagement with executive branch officials, legislators, regulators and third-parties in the formation of public policy. Working closely with Google leaders, GAPP seeks to identify key policy issues, listen carefully to others' views and opinions, and distill and share the company's perspective on those issues with external stakeholders. While we focus on challenges affecting the internet, our issue areas are increasingly broad and encompass many areas where public policy, business, and technology intersect.
Support the Government Affairs and Public Policy (GAPP) team in executing a strategy for meaningful engagement with key stakeholders (e.g. policymakers, think tanks, NGOs, academics, business customers, industry leaders, etc.).
Support the GAPP team in developing cross-functional partnerships and relationships with executives' teams in EMEA to create agendas for executive engagements, and ensure the appropriate internal participants are included.
Plan strategic engagements between Google executives and government officials/business stakeholders, including event planning and coordination, and support externally facing strategic outreach efforts, such as campaigns, in-region executive visits, and roadshows.
Play a key role in coordinating, composing, consolidating and editing written materials, such as briefing documents, letters, and talking points.
Manage the cross-functional process for development, tracking/updating of the stakeholder engagement list, and support the GAPP team in public affairs operations and projects. (google.it)