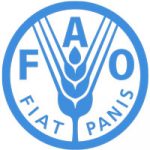 FAO
The Office of Chief Statistician (OCS) is mandated to strengthen the coordination of FAO statistical activities and to oversee the Implementation of the organization's responsibilities in global SDG reporting. Furthermore, OCS sets statistical standards for all data collection and dissemination activities of the organization, monitors its implementation across the statistical units and provides quality assurance to all FAO statistical processes and statistical outputs.
Within these general functions, OCS:
Plans, reviews, approves and monitors the biennial statistics programme of work, including elements planned under the Strategic Programmes;

Steers and facilitates FAO statistical governance, both externally and internally;

Develops and promotes the adoption of corporate statistical standards, classifications and methodologies;

Establishes and monitors policies and guidelines for FAO statistical processes, from data collection to data dissemination;

Reviews and provides clearances to all data collection performed by FAO, including clearance of surveys and questionnaires;

Monitors institutional compliance to FAO Statistical Quality Assurance Framework;

Oversees the methodological development and validation of statistical indicators, including the FAO-relevant SDG indicators;

Oversees the methodological development, validation and promotion of Core Food and Agriculture Indicators

for Measuring the Private Sector Contribution to the SDGs

;

Carries out the Corporate Outcome Assessment of FAO's results framework, in partnership with the Office of Strategy, Planning and Resources Management (OSP);

Coordinates statistical capacity development initiatives;

Liaise with member countries to assess users' needs for statistics and SDG monitoring

Develops partnerships with other agencies and resource partners for collaborative work in the area of statistics.
Reporting Lines
Consultants and PSA subscribers in OCS will work under the immediate supervision of the Chief Statistician. He/she will be required to work in close collaboration with the other staff in OCS and with the relevant teams in ESS, which are responsible for collecting, processing and disseminating data to compute SDG Indicators.
Technical Focus
Provide technical and methodological advice on data disaggregation for SDG Indicators, under the supervision of the Chief Statistician and in close collaboration with the other relevant staff in OCS and teams in ESS. Contribute to the production of statistical methods, technical reports and methodological documents and to the implementation of capacity development activities on data disaggregation for SDG Indicators.
Tasks and responsibilities
Consultants and PSA subscribers will work in one or more of the following statistical domains:
Support the implementation of focused activities falling under "Development of data disaggregation techniques" planned under the Regular programme funds and FMM subprogramme in support of SDG Monitoring.

Ensure effective and timely delivery of activities linked to disaggregation through efficient communication among various actors involved in the programme; including the FAO SDG focal points.

Provide technical support and methodological advice for developing sound methodologies for the integration of survey data with additional data sources (e.g. Censuses, administrative registers, and geo-spatial information) to produce disaggregated estimates of SDG indicators having surveys as their main supporting data source.

Provide technical support and methodological advice to ensure that a sound methodology to measure the accuracy of the Sustainable Development Goal (SDG) indicators 2.1.2, 2.3.1, 2.3.2, and 5.a.1 is developed and this methodology is applicable for disaggregated data by gender and other relevant dimensions.

Contribute to the design and implementation of capacity development and technical assistance activities on data disaggregation for SDG Indicators.

Perform other related duties as requested.
CANDIDATES WILL BE ASSESSED AGAINST THE FOLLOWING
Minimum Requirements
Advanced university degree in statistics, economics or a related field;

Five years of relevant experience in planning, directing and monitoring programs in the compilation, analysis, dissemination and use of statistics in national and/or international organizations

Working knowledge of English and limited knowledge of either French or Spanish
FAO Core Competencies
Results Focus

Teamwork

Communication

Building Effective Relationships

Knowledge Sharing and Continuous Improvement
Technical/Functional Skills
Extent of knowledge and relevance of experience in conducting methodological research in data disaggregation in general and for SDG indicators in particular

Extent of knowledge and relevance of experience in quantitative analyses

Extent of knowledge and relevance of experience in household and/or farm survey methodology.

Excellent of knowledge and relevance of experience in using statistical software

Extent and relevance of experience in the formulation of technical assistance projects, provision of technical support and preparation/implementation of training programmes in the field of statistics in general and SDG indicators in particular.

Ability to work independently, with minimum supervision
Please note that all candidates should adhere to FAO Values of Commitment to FAO, Respect for All and Integrity and Transparency
ADDITIONAL INFORMATION
FAO does not charge any fee at any stage of the recruitment process (application, interview, processing)
Please note that FAO will only consider academic credentials or degrees obtained from an educational institution recognized in the IAU/UNESCO list
If you are in possession of language certificate/s from UN accredited external providers and/or FAO language official examinations (LPE, ILE, LRT), please attach the certificate/s when submitting the application.
For more information, visit the FAO employment website
HOW TO APPLY
To apply, visit the recruitment website at Jobs at FAO and complete your online profile. Incomplete applications will not be considered. Only applications received through the recruitment portal will be considered.
We encourage applicants to submit the application well before the deadline
If you need help please contact: Careers@fao.org