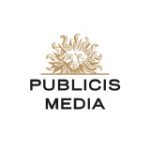 Per la sede di Milano Publicis assume un SEO & Web Analytics Consultant.
Job Description
Your to-do list:
Analyze & develop end to end integrated SEO strategies and tactics for new business acquisition;
Manage in-depth keyword research & on-page optimization;
Manage Amazon, YouTube and Local optimization;
Manage competitive search analysis to maximize brand visibility and the quality of the search exposure;
Manage offsite data analysis and develop clear optimization guidelines
Audit websites and provide technical recommendation for improving client's organic search rankings, traffic and conversions;
Manage dashboard development & monthly SEO reporting (keyword ranking, SEO traffic, conversion data);
Manage Google Analytics Implementation Audit process and perform site data analysis (cross-channel and cross-platform) to improve the overall performance strategy;
Develop insights to inform future optimizations and provide clients with insights and optimization recommendations;
Explain SEO best practices in simple terms to educate the client and third party stakeholder
Interested? Keep reading…
Publicis Media is looking for a SEO & Web Analytics Consultant for its Milan offices!
You'll be involved in the SEO Team and you'll support the Team and report directly to the SEO Director.
Qualifications
If in your past experience:
Fluency in written and spoken Italian and English;
Min. 3-4 years of SEO specific work experience, preferably in an agency environment;
At least 2 years of experience in Web Analytics;
Working experience in project and client management;
Experience managing content strategy development & optimization;
Experience managing offsite initiatives to drive SEO performance improvements (offsite data analysis, link building, reputation management etc.);
Experience managing Amazon Optimization, Local and YouTube Optimization;
Technical knowledge/experience with the following: XML sitemaps, Robots.txt, HTTP responses and headers, and URL re-directs;
Content management systems and knowledge of HTML, XML, JavaScript, Flash, and CSS as they relate to SEO;
Experience with leading SEO, web analytics and search research tools and technologies such us: DeepCrawl, SemRush, BrightEdge, ScreamingFrog, Hotjar, Google Suite, VWO, WebTrends, SimilarWeb, Ahrefs, Majestic, Helium10 etc.;
Understanding of paid search and other forms of digital media.
If you are:
Ability to plan, organize, manage time and prioritize tasks;
Excellent verbal and written communication skills, including ability to effectively communicate with internal and external customers;
Ability to work independently and to carry out assignments to completion within parameters of instructions given, prescribed routines, and standard accepted practices;
Detail-oriented, self-motivated and able to work in a team.
send us your application!
This opportunity does not provide relocation support.
Additional Information
We take care of our talents and their wellbeing:
Future of Work: flexible hours and smartworking
Corporate benefit: a platform dedicated to our people full of offers, discounts and more
Learning&Development: a tailored learning path, individual and needs based approach, always on!
Corporate Wellness: free access to online training classes for your physical and psychological wellbeing
Did you know that our motto is Viva la difference?
With or without D.Lgs. 198/2006, we can't wait to meet you and welcome you, whoever you are!
Find more about Publicis Groupe Italy and our values on our official IG page here.