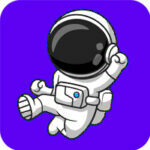 Toucan Protocol Association
About the role 🎨
Toucan exists to unlock climate action at scale and transition the world towards an economy that thrives within the planetary boundaries.
To achieve this, we're looking for designers with a variety of skills, backgrounds, and specialties to join our growing team, tell our story, and accelerate our mission.
Our design team creates the tools and visual communication that enables our users and partners to manage and offset carbon, build new applications on top of the Toucan Protocol, and integrate our infrastructure into (decentralized) financial applications.
As a designer with our team, you'll work across many types of product initiatives – from branding new products, expanding our website and design systems, telling our story with powerful visuals, crafting new features for our platform, and/or working alongside industry partners on climate action initiatives.
Responsibilities
As a senior team member you will work on new features throughout our protocol. This will entail:
Collaborating with engineers and product managers to research, concept, prototype, and iterate on our products

Planning and implementing with product managers and engineers the long-term strategy and short-term tactics for our products

Designing, expanding, and maintaining in close collaboration with engineers our product design systems
Experience and skills
Must have
4+ years of design experience at product-driven technology organizations

Expertise in Figma and related tools

Proven ability to create and manage detailed design systems and libraries

A portfolio that showcases web application design, including planning, strategy, and UI/UX

Excellent ability to work independently with clear and effective asynchronous team communication

Ability to simplify complex design challenges while maintaining flexibility and usability

Located within the time zone range of GMT-5 to GMT+3 (New York City to Kyiv)
Nice to have
Proficiency in other design areas such as branding, illustration, or graphic design

Commitment to accessibility and inclusivity in design, ensuring products and work are inclusive for all users.

Passion for promoting good design and design culture, along with an openness to sharing design process and insights with colleagues and the public
What we offer
A career with purpose: we're building the infrastructure to unlock climate action at scale

True flexibility and autonomy: you plan how, where, and when you work best

Work remotely or make use of our office space in Berlin

Career development: we're at the start of our journey so you'll have the freedom to expand your role as we grow
Commitment to inclusion
We are committed to fostering an inclusive culture where diversity is celebrated and all employees have equal opportunity to succeed. We will actively promote diversity, equity, and inclusion in our hiring, development and promotion practices. We hold ourselves accountable for maintaining this policy in all of our actions and decisions.
How to apply ✍️
Please apply through through the following form:
Source ⇲
Dribbble / Jobs