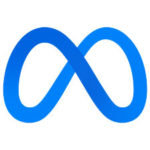 The Facebook Design community is pioneering technologies to bring people closer together, and our teams share in the responsibility of doing it at global scale. We are committed to designing and building Facebook apps and technologies—the Facebook app, Messenger, Instagram, WhatsApp, Oculus, Workplace, Portal and Novi—to serve a diverse global community. Facebook is looking for a Product Design Manager with exceptional design, communication and people management skills. As a Product Design Manager, you will lead and manage teams to ensure our products and features are valuable for people, easy to use, and of the highest level of craft and execution.In this role, you'll be a foundational member on the leadership team, working together with your counterparts in engineering, data science, content design, and other disciplines to define the strategy, operations, and communications that guide the team to build great products addressing real user needs. You will be expected to utilize your full range of people management skills, product strategy, product design, interaction design and visual design skills. This posting represents different full-time roles across the Facebook company.
Product Design Manager, Messenger Responsibilities
Lead and oversee the user experience of a product from conception to launch in partnership with product managers, engineers, UX researchers and content strategists
Take broad, conceptual ideas and turn them into useful and valuable products for our 2+ billion users
Contribute to strategic decisions around the future direction of Facebook products
Design end-to-end flows and experiences that are simple and elegant for our supported platforms
Define, craft and evolve designs within visual systems and/or standards
Proactively solicit and provide feedback from designers and a broader product team in order to continually raise our bar for quality, while also taking on mentorship
Cultivate a healthy design process for the team, and be a key contributor to your org's product strategy.
Effectively communicate your team's product goals (both within the team and outside the team), and connect related projects across the company so that problems or joint decisions can be resolved quickly.
Hire, mentor and manage a design team that consistently delivers on projects and is well-balanced across the different design skill sets.
Responsible for overall team performance and health, resource allocation, project prioritization, and building a culture of design excellence.
Minimum Qualifications
Experience managing and mentoring teams in highly matrixed organizations
Design experience, encompassing interaction design and visual design and how these elements impact product function
Experience working collaboratively with engineering, design and user research teams.
Experience leading product direction and strategic thinking with the ability to develop product goals, identify opportunities, and make decisions based on the impact to people and the company
Able to represent work to a broader product team and other leaders, clearly and succinctly articulating the goals and concepts
Experience working with research and data to drive decision making (facebook.it, meta.it)
→ Vuoi di più? Iscriviti al Canale Telegram di Posizioni Aperte!
Altre Offerte di Lavoro