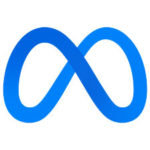 Meta
As a
Research Data Scientist
in
Meta
(ex
Facebook
) you will need to develop subject matter expertise, build trust with partners, recognize the biggest opportunities, create and drive strategy, and leverage data science methodologies to solve hard problems. In your work, you may provide guidance and coordinate with other data scientists to help achieve the goals in broad areas of operation.
Research Data Scientist Responsibilities
Identify how data science can be applied to improve, optimize, and expand Facebook's infrastructure across a variety of domains, with emphasis on long-term and strategic initiatives.
Work cross-functionally as a strategic partner to define priorities and develop project roadmaps in synergy with partner teams. Build consensus and earn commitment from partners. Drive execution through fast iteration.
Ensure coordination of theirs and others' projects across related workflows, to maximize impact and avoid duplication and overlaps.
Employ languages and tools like Python, R, SQL, and others to drive efficient data exploration and modeling.
Build pragmatic, scalable, and statistically rigorous solutions to large-scale web, mobile and data infrastructure problems by leveraging or developing statistical and machine learning methodologies.
Generalize methodologies for broader application within and outside their domain.
Lead and provide technical mentorship to data scientists, to ensure continuous up-leveling of our expertise.
Minimum Qualifications
Degree in quantitative field (e.g. Computer Science, Engineering, Mathematics, Statistics, Operations Research or other related field)
6+ years of experience doing quantitative analysis including experience with SQL, other programming languages (e.g, Python) or statistical/mathematical software (e.g, R, SAS, MATLAB)
6+ years of experience with statistics methods such as forecasting, time series, hypothesis testing, classification, clustering or regression analysis
4+ years experience developing production software systems such as data pipelines, deployed machine learning models, or dashboards
Experience answering big picture questions by framing the question, turning it into an analytical plan, executing and communicating to stakeholders
Experience initiating and driving projects to completion with minimal guidance
Preferred Qualifications
Advanced degree (Master's or PhD or equivalent experience) in quantitative field
4+ years of experience doing complex quantitative analysis and working with distributed (i.e. Hive, Hadoop or similar databases) or highly complex datasets
4+ years experience communicating complex research in a clear, precise, and actionable manner
2+ years experience leading teams of other data scientists (meta.it, facebook.it)