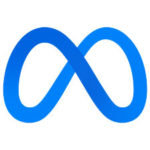 Meta (Gruppo Facebook) sta cercando un Content Design Leader in Remoto.
Content Design Leaders at Meta lead teams that craft simple, straightforward and human experiences by leveraging our expertise in user experience design, design thinking, product strategy and content. Come join our team to create and shape great, intuitive products and services used by billions of people around the world every day. (meta.it, facebook.it)Your team will be expected to design and deliver product flows, new features, in-product messaging, content frameworks, navigation, product naming and more across our platforms, including mobile and desktop. The Meta Content Design team is one of the largest and most established in the world, and supports people at various stages in their careers.
Meta is seeking Content Design leaders to join our Commerce team. We think in customers' shoes and strive to solve problems at the root, and broadly. We embrace a culture of innovation, ownership & accountability. The ideal candidate will have a proven track record in the strategy, setup, execution, and management of scalable customer focused programs. The successful candidate will be customer-obsessed with a passion for technology.
Content Design Leader Responsibilities
Independently manage a large and/or complex team that delivers on multiple projects or programs across regions or business groups.
Build internal community (for example, drive inclusion, onboard new employees, and connect people on your team with new opportunities).
Build a diverse and an inclusive environment across the team, model inclusive behaviors, and hold managers accountable.
Coach team members to increase their impact, develop their strengths and grow their careers.
Provide regular performance feedback, check-ins and reviews for people who report to you.
Shape team strategy, identifying risks and prioritizing opportunities. Set clear expectations and goals for individuals and the team.
Help to recruit highly talented people to join the content design team, and onboard cross-functionally.
Make staffing decisions based on business priorities, both in the short term and long term. Propose solutions for future growth and scale within the team or organization.
Take responsibility for the quality of the team's work. Coach and develop the team and managers, including any under-performing members.
Become a trusted, strategic partner to product stakeholders by clearly communicating and demonstrating the value of content design, and by delivering insights that lead to demonstrable business value.
Mentor other managers, especially coaching first-time managers and managers new to Facebook Inc.
Contribute to strategic decisions, using insights from the team to create a point of view.
Understand how to influence stakeholders and leaders to implement the best ideas.
Minimum Qualifications
Experience directly managing, coaching and developing full-time employees
Experience building teams over time through hiring, growing, and retaining high-performing employees
Experience working with a variety of cross-functional partners and stakeholders (for example product managers, designers, engineers and data scientists).
Experience in content design or a related field