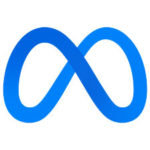 As a member of our recruiting team, you will conceive practical and creative ways to engage leading talent. We're passionate about disrupting the typical recruiting process in hopes to move faster. Our team takes an empathetic and transparent approach, driven and motivated to be knowledgeable partners to our candidates and hiring managers. We are collaborative in problem-solving, with high resourcefulness and tenacity in challenging situations.
Recruiter, Product Responsibilities
Manage full cycle recruiting for multiple, complex searches, creating innovative sourcing strategies and engagement to bring the best talent to each role
Develop and execute fully comprehensive sourcing plans, analyzing requirements to determine target profile needs and matches
Coordinate closely with recruiting team members to innovate our research strategy for talent pooling, market mapping and competitor analysis
Collaborate closely with hiring managers throughout the recruiting process to ensure we meet their hiring needs and goals
Regularly manage pipeline activity and maintain data integrity, and proactively share data-centric updates with internal stakeholders
Facilitate and lead meetings and key initiatives and projects with client groups, and with the recruiting teams, that will continuously improve and scale our recruiting operations and results
Establish and maintain meaningful relationships with management and key cross-functional stakeholders internally (e.g. Recruiting, HR, Compensation, and Diversity teams)
Drive offer process – including extending offers, negotiations, closing candidates, and generating offer letters
Actively engage in diversity and inclusion hiring strategies
Demonstrates Data Integrity and ability to understand Data to help influence hiring decisions
Minimum Qualifications
Full-cycle recruiting experience, in house or within an agency environment.
Experience with sourcing, engaging and activating passive candidates with Design (UI/UX/Product/Content Design) background
Experience with candidate care and balancing process with candidate experience
Knowledge with recruiting tools, applicant tracking systems, data management/reporting techniques and software collaboration tools
Experience creating and fostering partnerships with internal leadership and executive teams
Preferred Qualifications
Experience hiring Specialised Design (UI Artist, Prototypers, Creative Design)
Experience planning and facilitating interviewer training to a diverse pool of interviewers
Experience influencing and driving towards results (facebook.it, meta.it)